Topics of interest
The over 75's TV licence campaign - keeping up the pressure
A letter will go to all Party Leaders with a request for cross party support and the possibility of questions asked in parliament. The letter sent on 22nd June can be found here. We would also urge you to please write and raise the issue of the TV licence for over 75s with your MP, by either using the template letter provided or one of your own. It is important that this is continually raised in parliament even though there may be an extension to implementation - rumoured today. A templated letter that you can amend and send to your MP can be found here
You can find your local MP's details on the below link.
https://members.parliament.uk/constituencies/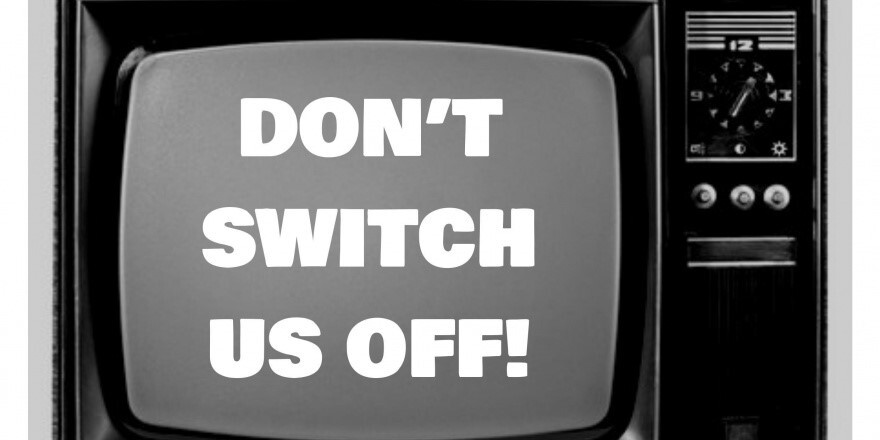 BEWARE - COVID-19 SCAM
It doesn't take long for the Scammers to take advantage of the vulnerable and profit from the current situation.
The Police have had reports of a SCAM regarding contactfrom the local council to assist with home shopping. Peoplehave had house calls from people with fake council ID's telling
them that there is an outbreak of the disease in their area andthat the council will assist them with any shopping they mayneed to get. They are then asked for a list of items required
and the cash to pay for it.They are then running off with the money. Police have stated that if a individual offers you this service from the council youare to not use them and call the police immediately on 999.
MEMBERSHIP RENEWALS 2020
Your Treasurer is accepting your membership renewal for 2020 now. You can apply for membership here. No payment required till your application is reviewed. Cheques will be payable to Sutton Seniors' Forum (name in full please)
GO SUTTON - SERVICE EXTENDED FOR ONE YEAR
The Go Sutton bus service that commenced in May 2019 as a one-year trial, is to be extended for a further one-year period. Currently it is operating 7 days a week from 06.30 until 21.30. Rides cost £3.50 and you can add additional passengers to your ride for £2.00 each.
Stopping points will be around every 200 metres, meaning Sutton residents can get picked up and dropped off just a few minutes from where they want. GoSutton operates in central Sutton - from St. Helier Hospital in the north to Belmont station in the south, Cheam in the west and Wallington/Beddington in the east.
All GoSutton vehicles are wheelchair accessible.
The new buses will carry fourteen passengers at a time, seven days a week. Passengers can book using the dedicated app or on a normal phone, through an operator. Countdowns to arrival time will also be provided by text message and pick-up is guaranteed within ten minutes of booking.
Have a Freedom Pass? Ride with GoSutton for free by entering your Oyster Card number when you sign up.
You can find out more from here on their website
You can also ride for free if you have an English National Concessionary Travel Scheme pass. Just send us an email at support@gosutton.co.uk to have your status activated.
You don't have a smartphone? You can still book a GoSutton ride by calling our support centre at 01903 924259 or sending an SMS to 07588 673685
UPDATE: HOSPITAL DISCHARGES

In 2019

, SSF committee wrote to Epsom and St Helier Trust to try and seek an explanation as to why so many older people were discharged from hospital between 11pm and 6am.
Recently, representatives from Sutton Seniors' Forum, Barry, Joan and Mary had a great meeting with the Director of Urgent and Emergency Care, Deborah Frodsham, to discuss discharges, our new clinical Matron roles and other improvements working together @epsom_sthelier@SarahHa88622902pic.twitter.com/x1W6HHh2Ct
More details soon on what the outcomes of the meeting were, and what steps or progress has been made to ensure that older people are not discharged from Hospital at inappropriate times.
Committee Members would also like to hear of any actual examples of where there may have been problems for the patient with their night-time discharge. This information will remain confidential and would only be followed up with the individual's approval and agreement. If you would like to let us know please click here
BEWARE OF FRAUDSTERS
Fraudsters

have been targeting older people, falsely claiming to be police officers or traffic wardens.
Car drivers are being approached, while parked in a car park, and told that they have parked illegally or broken a speed limit and that a photo has been taken of their car for 'evidence'.
Victims are told that they will face a substantial penalty fine unless they pay a smaller upfront fee immediately. Those who agree to pay this are directed to a parking meter and asked to enter their card and PIN. These parking meters have been tampered with, in order to retain the card. When the victim inserts their card and is asked for their PIN, the suspect notes down the number over the victim's shoulder and the card is retained by the machine. They are then told to seek help from the company who operates the parking meter or their bank.
What to do:
If you are suspicious about the authenticity of a fine, do not pay it until you have verified it with the council. * Always shield your PIN from view when using an ATM / payment machine, and never share your PIN with anyone. * If your bank card is retained by an ATM machine, contact your bank immediately to inform them.
SSF SELECTED TO ATTEND RECEPTION AT WINDSOR


To mark the Centenary of the National Council for Voluntary Organisations
Nina Amin, SSF Treasurer, had the pleasure of meeting Her Majesty the Queen at a reception at Windsor Castle on 2nd April 2019. Nina was grateful to have been accepted by the NCVO to stand in place of SSF Chair, Barry Todman, who was unable to attend. Nina said she felt proud, and an honour to represent SSF, particularly as she learnt that, from a total of some 14,000 charities, 200 charities had been selected and SSF was one of them. Each representative were presented to Her Majesty. Whilst waiting in the reception room, Nina had the opportunity to mingle with others representing a variety of charities from across the UK.
Her Majesty was supported at the Reception by other members of the Royal Family, including The Princess Royal and the Duke and Duchess of Gloucester.
Nina had the pleasure of being introduced to The Duchess of Gloucester, who was very keen to know about SSF, particularly why she became involved with it. She was interested to hear that, having cared for her aunt and parents in the past, it seemed like a natural progression.
COMMUNITY ADVICE AND INFORMATION
Age UK services are available for every older person, online, at the end of the phone, and in the local community. They can open doors and give everyone a place to turn to.
If you would like information or advice from Age UK, you can get it from here
PRODUCT RECALL
IMPORTANT SAFETY WARNING
Do you know that Whirlpool has announced a recall of some of its unmodified tumble dryers sold under its HOTPOINT, INDESIT, CREDA, SWAN AND PROLINE BRANDS?
If you think your machine might be affected, you can check if it needs to be recalled by visiting www.whirlpool.co.uk/dryerrecall or by calling 0800 151 0905. If your machine is affected, you will have the choice of a free replacement, a discounted exchange, a refund or the option to have it modified by an engineer. In the meantime, it is important that you UNPLUG AND STOP USING THE TUMBLE DRYER until it has been replaced or modified.